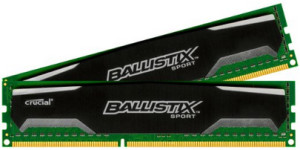 Like my tips?  Click here to sign up for my free Daily Tech Tips Newsletter and you'll never miss one!
---
Question from Seth:  I need help with a RAM upgrade issue, Rick.
My computer came with 4GB of RAM already installed (two 2GB sticks). It has  two empty RAM slots open.
I bought two 8GB RAM sticks and installed them in the empty slots.
When I try to start up the PC with the new RAM sticks installed, I hear a beeping sound and an error message comes up on the screen.
If I remove the new RAM sticks and leave the old sticks installed the computer boots up OK.
What can be causing the computer not to boot up with the new RAM sticks installed? Thanks.
Rick's answer:   [Read more…]