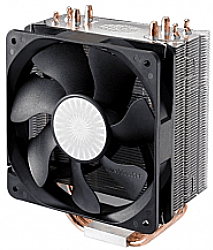 Question from Benji:  I decided to try my hand at building my own PC so I bought the parts from Newegg, and as soon as they arrived I carefully put them together with my nephew's help. Everything worked fine, but the case was to small for my chosen video card to fit comfortably within it.
I bought a larger case and transferred the components from the old case into it, then powered it up. Everything seemed fine for several seconds but then I got a CPU heatsink error. I double-checked everything, and I can't find anything wrong.
Any ideas about what to look for? I'd hate to have to send everything back! By the way, the heatsink/fan is a Cooler Master Hyper 212 Plus.
Rick's answer:   [Read more…]