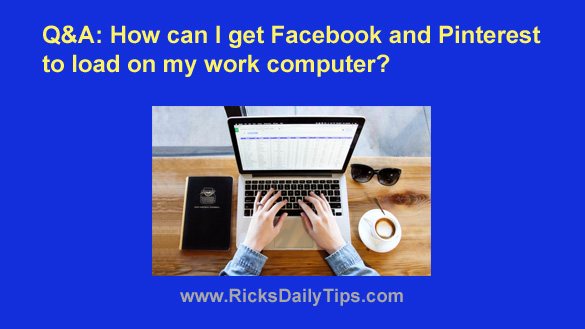 Question from Leigh:  Hi Rick. I'm hoping you can help me figure out why I can't get Facebook or Pinterest to load while I'm at work.
I use the same laptop at home and everything works fine there.
But when I'm at work I can't get either Facebook or Pinterest to work in any web browser.
Everything else loads just fine but when I try to load either of those websites I get an error saying the page failed to load and it might be offline.
I know they're online though because I can sneak to the bathroom and load them on my phone.
This started happening over a week ago and it's still doing it now. Can you help me fix it?
Rick's answer:  [Read more…]