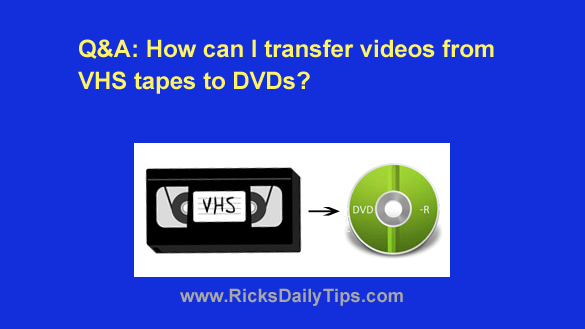 Question from Evelyn:  First off, I really appreciate the service you provide answering people's tech questions, Rick.
I's so kind of you to do that. I hope you'll indulge me with a question of my own.
Sadly, my father passed away a while back, but before he passed he said he wanted me to have two large boxes of VHS tapes containing home videos and family recordings that he had made over the years.
I would really love to transfer the contents of those old VHS tapes to DVDs.
Can you tell me the best way to do that without spending a ton of money? [Read more…]