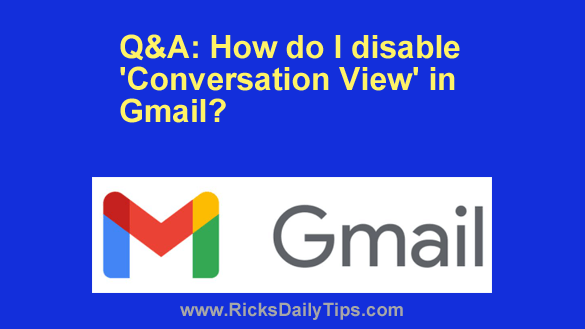 Question from Callie:  I hate how Gmail groups all of the messages I've received from someone and my replies to them all together instead of just listing my emails individually with the newest ones on top.
I did some research and found out that's due to something called 'Conversation View'.
The article I read explained how to disable it but it's a really old article and the steps they listed didn't work.
Can you tell me what I need to do to disable Conversation View and get Gmail to list the emails I receive individually, in reverse order?  [Read more…]