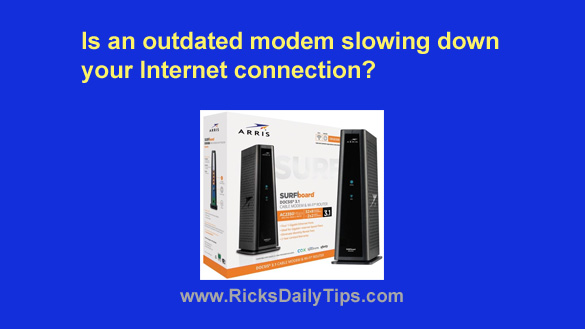 Comcast, Time Warner and other cable Internet providers periodically raise the guaranteed download and upload speeds for their various Internet service tiers in order to remain competitive in the marketplace.
And when they do, they usually email their customers to let them know they've received a bump in their connection speeds.
When necessary, they'll also let the customers know that they'll need to order a new updated modem in order to actually take advantage of the faster data transmission speeds provided by their plan.
The problem is, many customers either don't receive the notification emails about the needed modem upgrades or the emails get lost in their junk folder.
As a result, those customers often continue using their old, outdated modems because they don't know they're supposed to request a new one.  [Read more…]