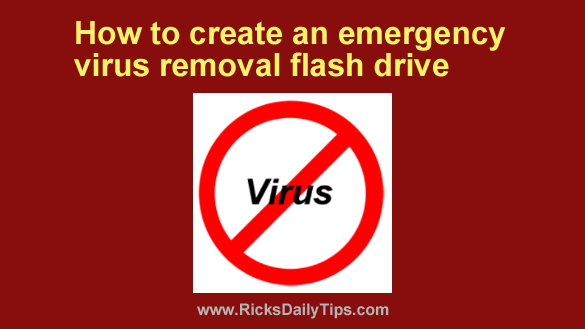 Let's face it, computer viruses, trojans and other forms of malware are a fact of life.
Regardless of how carefully you try to avoid it there's a good chance that your PC will become infected sooner or later.
Most pieces of malicious code can be quickly removed with a normal virus scan and cleanup, but some infections are so insidious that they are difficult to detect and remove with a regular scan.
Even worse, some strains of malware can even render your PC incapable of connecting to the Internet in order to download an updated virus definition file.
Others still will prevent your PC's installed antivirus program from loading at all.
This is why you need a plan "B" –  an emergency virus removal USB flash drive. [Read more…]