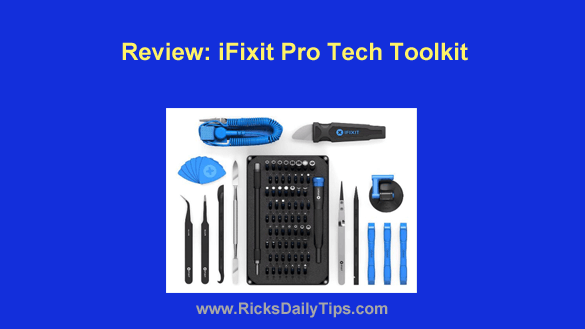 Note: The links in this post are affiliate links.
Back in the golden age of technology, you really didn't need all that many tools in order to build, upgrade or repair computers and many other tech items.
If you owned a couple of screwdrivers, an anti-static wrist strap and a nut driver or two you could work on most any tech item. But today, things are a lot more complicated.
The way modern computers, monitors and mobile devices are constructed makes it virtually impossible to work on some items without specialized tools that can "crack open" a case or extract a part without causing physical damage to the item.
As you probably know, finding a kit with all the tools required to safely and efficiently work on a piece of tech hardware is pretty difficult without spending a small fortune.