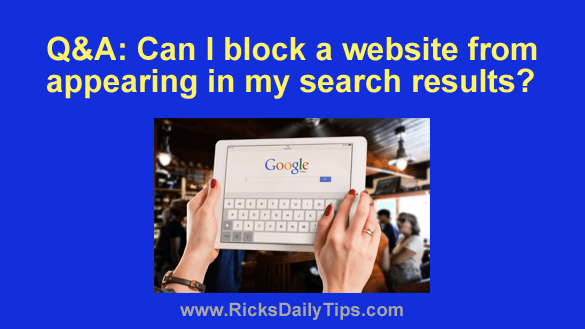 Question from May:  I love your site, Rick. I read it every day and find your info to be so helpful!
I hope you can help me solve a problem I'm having with my Chrome browser (it's the only browser I use).
When I do Google searches I seem to get a lot of results from Tumblr, and many of the ones I click on are really nasty pages that I'd rather not see.
I try real hard to avoid clicking on any Tumblr links when I search for things but sometimes I mess up and click one by accident.
Is there any way to completely block ALL pages from Tumblr without also blocking any other websites?