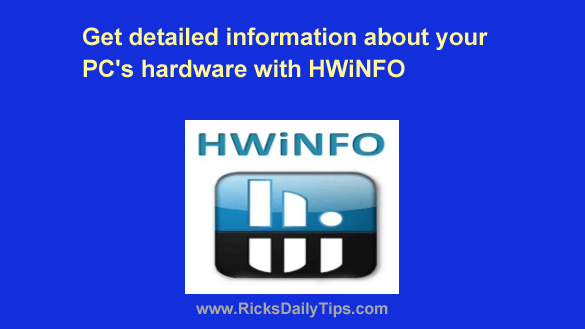 There are several handy free utilities out there that will tell you what hardware is inside your PC.
One of the best I've ever used is HWiNFO.
Like Speccy, HWiNFO is a free program that provides tons of details about your system's CPU, motherboard, memory and such.
But HWiNFO also provides a live snapshot of the CPU temperature and various system voltages, great information to have if you're a computer tech or system builder.
Here's a screenshot of the HWiNFO Summary page:  [Read more…]