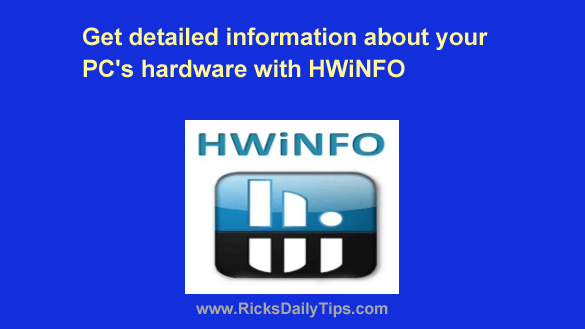 There are several handy free utilities out there that will tell you what hardware is inside your PC.
One of the best I've ever used is HWiNFO.
Like Speccy, HWiNFO is a free program that provides tons of details about your system's CPU, motherboard, memory and such.
But HWiNFO also provides a live snapshot of the CPU temperature and various system voltages, great information to have if you're a computer tech or system builder.
Here's a screenshot of the HWiNFO Summary page: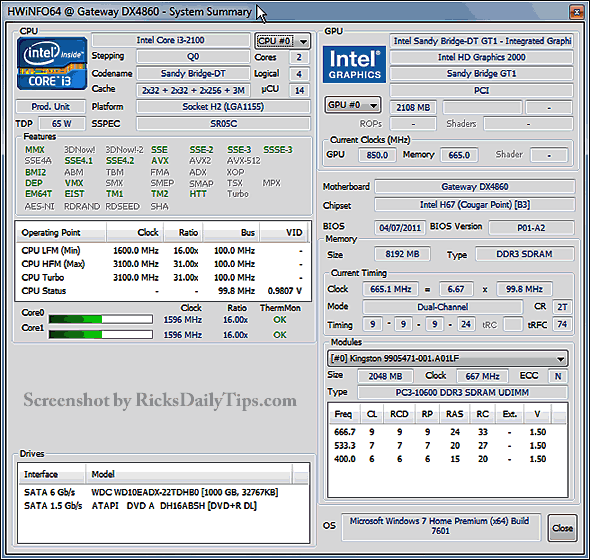 You can also drill down and view detailed information about every major hardware component in the system. Here's another screenshot that shows the info provided about the installed RAM modules: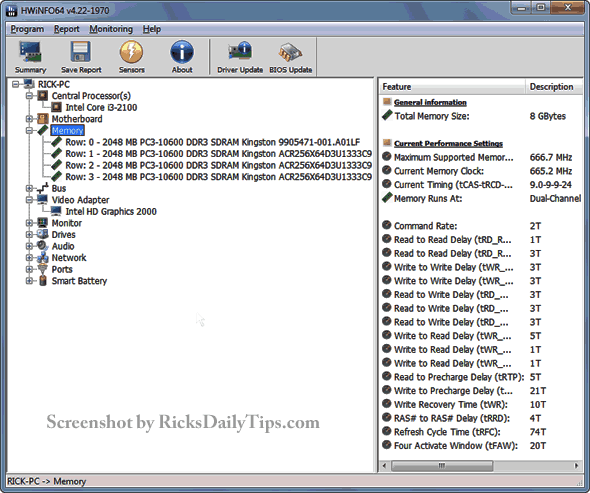 Does the average user really need all of this detailed info? Probably not. But it's quite interesting nonetheless, and the info provided can be a big help if you ever need to call Tech Support.
HWiNFO is available for both 32 bit and 64 bit versions of Windows (choose the version that matches your PC's Windows version). To find out what that is, simply right-click on the 'Computer' icon and click Properties.
It also comes in both a portable version which doesn't need to be installed on your system and an 'installer' version that does. I recommend downloading the portable version that matches your own particular Windows installation.
You can download your desired version of HWiNFO from right here.
Bonus tip: Click here for an easy way to find out what type of RAM your computer uses and how much you can add when you upgrade it.
---
Never miss a tip!  Click here to sign up for my free Daily Tech Tips Email Newsletter!