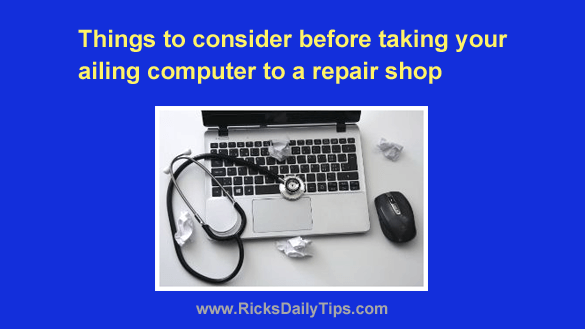 Note: The links in this post are affiliate links.
If you own a computer, chances are there will come a time when it will need to be repaired or tuned up a bit.
For example, you might start hearing strange noises or your most-used apps start crashing.
Or perhaps the system might start shutting down at random times or other irritating things begin to happen.
When something out of the ordinary pops up you'll need to evaluate the situation and determine how you need to proceed.
I'm often asked whether a given computer should be repaired, or simply scrapped and replaced with a new laptop or desktop PC. This is my usual reply:  [Read more…]