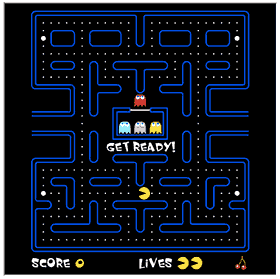 Note: The extension mentioned in this post have been discontinued.
Are you old enough to remember the classic Pacman game from back in the golden age of video games? Did you enjoy gobbling up pellets and battling those colorful little monsters as much as I did? If so, you can do it again for free, right in your Chrome browser!
The classic Pacman game is available as a neat little extension to the Chrome web browser. And installation couldn't be easier. Simply click this link with your Chrome browser and click the Add to Chrome button.
Pacman will be installed instantly, and a yellow Pacman icon will be displayed in the upper right-hand corner of the Chrome window. Just click on that icon at any time to start playing one of the most popular video games of all time!