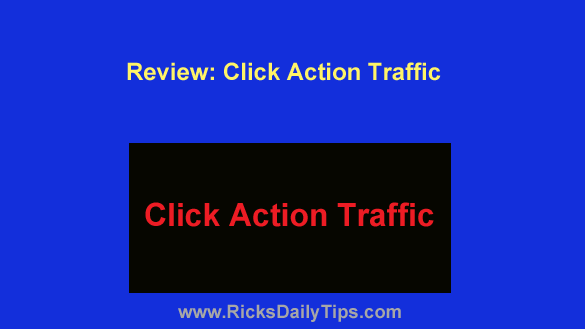 As a blogger I'm always on the lookout for new ways to attract more visitors to my blogs.
A while back I tested and reviewed a newsletter advertising service called 10DollarSoloAds and the results were quite poor (and that's probably an understatement).
Even though that initiative turned out to be a bust, I'm an optimist at heart and not one to give up so I checked some of the blogger forums I participate in and uncovered a recommendation for a service called Click Action Traffic.
The recommendation sounded good so I decided to visit the site to find out exactly what they were offering.