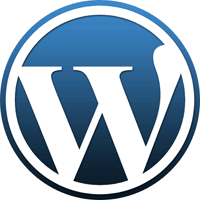 Update: Although it is absolutely awesome, I can no longer recommend installing the Clef Security plugin described in this post.
The company has just announced that they will be shutting the Clef service down in June 2017.
I have switched all of my WordPress blogs over to the fantastic Google Authenticator plugin/mobile app and I recommend that you install it on your blogs as well.
The original post continues below…
---
If you own and/or maintain a blog built on the popular WordPress platform you probably worry that a hacker could break into your blog's admin section and take over your blog at any time.
And with hackers attacking blogs right and left these days, you are definitely right to be worried about the security of your blog!
A while back I wrote a post explaining how to set up Two-Factor Authentication on WordPress by installing the popular Duo Security plugin, but I stopped recommending that method after I was unable to resolve several serious issues I was having with it.
After removing the Duo plugin I started looking around for an alternative. I quickly found a plugin/service called Clef Security that turned out to be nothing short of amazing.  [Read more…]