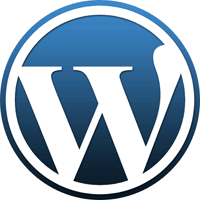 Update: Although it is absolutely awesome, I can no longer recommend installing the Clef Security plugin described in this post.
The company has just announced that they will be shutting the Clef service down in June 2017.
I have switched all of my WordPress blogs over to the fantastic Google Authenticator plugin/mobile app and I recommend that you install it on your blogs as well.
The original post continues below…
---
If you own and/or maintain a blog built on the popular WordPress platform you probably worry that a hacker could break into your blog's admin section and take over your blog at any time.
And with hackers attacking blogs right and left these days, you are definitely right to be worried about the security of your blog!
A while back I wrote a post explaining how to set up Two-Factor Authentication on WordPress by installing the popular Duo Security plugin, but I stopped recommending that method after I was unable to resolve several serious issues I was having with it.
After removing the Duo plugin I started looking around for an alternative. I quickly found a plugin/service called Clef Security that turned out to be nothing short of amazing. 
The Clef solution to two-factor authentication is dead-simple to use, and you can literally set it up on your WordPress blog in 5 minutes!
Once you have Clef installed you'll be able to log in to your WordPress Dashboard simply by holding your mobile phone in front of your computer monitor until a security "wave" image is synced between your phone's camera and the computer screen. Like I said, dead simple.
What's more, Clef's method of two-factor authentication is just as secure as it is simple. You will no longer have to log in with a password. Simply hold your phone in front of your computer screen and you'll be logged in to your WordPress Dashboard in seconds.
What makes this login method so secure is a hacker would need to have physical possession of your phone before he/she would be allowed to log in to your WordPress Dashboard!
Here's a short video that explains why Clef's two-factor authentication system is so much safer than logging in with a password:
You can read about all the technical magic Clef uses to provide a super-secure two-factor login procedure for your blog over at their website. But if you want to skip all the preliminaries and start protecting your blog in 5 minutes or less, simply follow these steps:
1 – Log in to your WordPress Dashboard.
2 – Click Plugins>Add New.
3 – Type clef into the search box. A list of plugins matching the search term will appear.
4 – Click the Install Now button beside the Clef app. (Note: It should be the first app in the list.)
5 – Click Activate.
6 – Click Finish Setup. The plugin will spend a few seconds detecting the settings it will need in order to work with your blog.
7 – Click Complete setup. After a few seconds you will see the notice: "You've successfully connected your account with Clef."
8 – At this point I recommend that you click the button labeled Skip and finish setup.
9 – Click Got it!
10 – You'll now be presented with several options. I recommend selecting Disable passwords for all users and hide the password login form.
11 – Download the Clef app onto your mobile phone when prompted, then run it and follow the prompts.
That's all there is to it. Your WordPress blog is now protected by Clef's super-secure two-factor authentication system!
To log in to your WordPress Dashboard, simply log in to the Clef app on your phone by entering your 4 digit pin, then hold your phone a few inches away from your computer screen until the wave images are synced up.
Like this post? You can get even more tips in my RicksDailyTips Email Newsletter. Sign up for free at the bottom of this page!