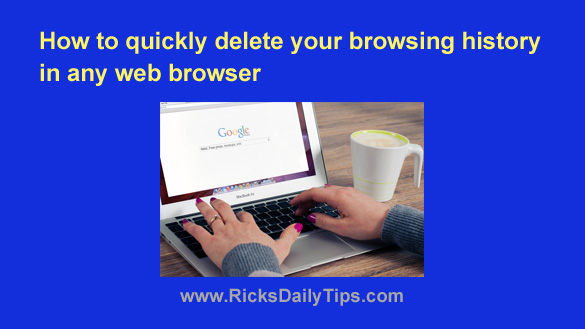 Click here to sign up for my free Rick's Tech Tips Newsletter!
---
There are many benefits derived from deleting your Internet browsing history on a regular basis.
As an example, I receive frantic emails and messages all the time from people who are having strange browser issues.
In every one of those situations I always recommend that they try clearing their browser history before trying anything else.
And guess what? It clears the problem right up more often than not.
Truth be told, there are several other benefits to periodically deleting your browsing history as well.  [Read more…]