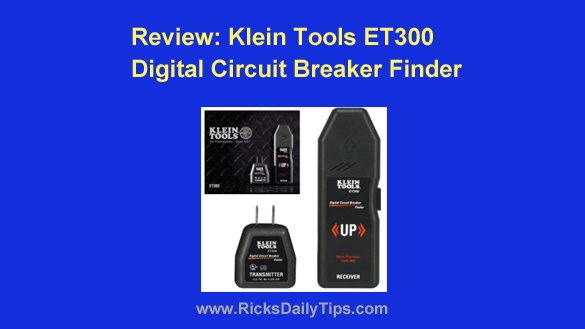 Click here to sign up for my free Rick's Tech Tips Newsletter!
---
Note: The links in this post are affiliate links.
If you have ever needed to find the circuit breaker that controls a certain electrical outlet you know how difficult the task of finding the right breaker can be.
It usually involves plugging a lamp into the outlet and then switching off all the breakers, one by one, until the lamp goes out.
If you don't have a partner watching the lamp, that means you have to switch off each breaker and then make a trip to the outlet to check the status of the lamp. If the lamp is still on, you still haven't found the right breaker.
What's worse, after you have finally found the right breaker you discover that you have flashing clocks and powered-off appliances all over the house.
Needless to say, this almost always turns out to be a time-consuming, tiring and frustrating process.
But it doesn't have to be that way…  [Read more…]