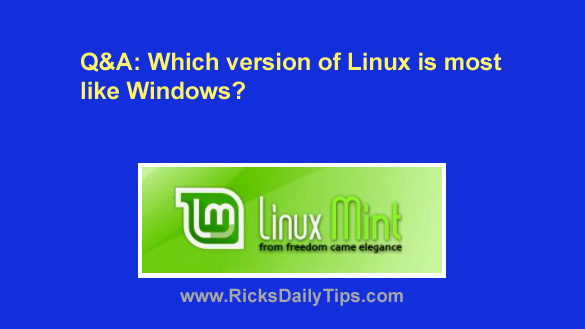 Question from Jules K.:  The hard drive on my fairly Acer old laptop died and I bought a 500GB SSD to replace it.
Since I have to reinstall the operating system anyway I'm seriously considering installing Linux on it instead of Windows 7 (I still have the Window 7 CD) since Microsoft is no longer supporting it.
The only thing I use this laptop for is keeping up with several of my favorite websites so I'm not really worried about running any Windows programs on it.
If I decide to forge ahead with Linux I'd really like to install the version that looks and works the most like Windows. Can you tell me which version that is?
Rick's answer:  [Read more…]