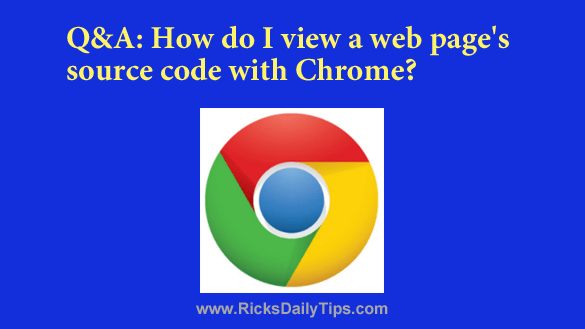 Click here to sign up for my free Rick's Tech Tips Newsletter!
---
Question from Garry:  Rick, I was a faithful Internet Explorer user for years (I guess you can say I'm a creature of habit) but after switching from Windows 7 to Windows 10 I decided to give Chrome a try.
Now that I've tried it for a few weeks, I have to agree with all the good things I'd heard about Chrome because it doesn't crash all the time, and it seems to really be a lot faster than IE too.
I knew there'd be a learning curve, but it wasn't all that bad really.
But there's one thing I just can't figure out. How the heck do you display a web page's HTML source code?  [Read more…]