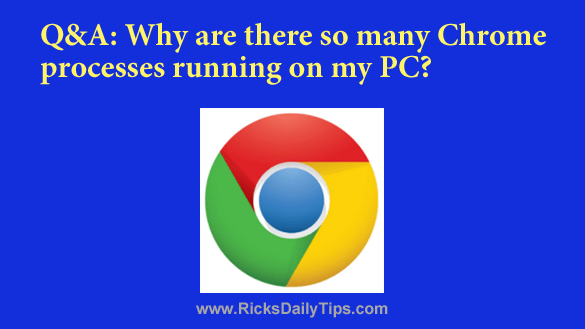 Click here to sign up for my free Rick's Tech Tips Newsletter!
---
Question from Tammy O.:  Hello Rick. Thanks for all the great computer tips you post. They are a BIG help!!
Now I guess it's my turn to ask a question.
When I load Task Manager it shows 11 processes running at the same time for Google Chrome even though I only six tabs open.
Could that be because my PC has a virus? [Read more…]