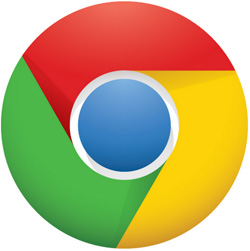 Question from Tammy O.:  Hello Rick. Thanks for all the great computer tips you post. They are a BIG help!! Now it's my turn to ask a question.
When I load Task Manager it shows 11 processes running at the same time for Google Chrome even though I only have the program running three times.
Could that be because my PC has a virus? My Norton Antivirus isn't catching it if it is. Thanks.
Rick's answer:  Don't worry Tammy, your PC is most likely virus free.
There are almost always "extra" Google Chrome processes running because Chrome is designed to have every component of your Chrome installation run in its own separate process. In other words, there will be a process running for Chrome itself as well as a different process for every open tab and every active Chrome extension and plugin.
You didn't mention how many tabs you usually have open at once, but if for instance you have 4 open tabs and 6 active browser extensions, that could account for the 11 processes that you see in Task Manager. All of those tasks appear to be the same exact thing because they all show up as Google Chrome, but here's a way to easily see exactly what each of those processes are:
1 – With Chrome open, press the Shift+Esc key combination. Chrome has its very own Task Manager built-in, and this keyboard shortcut opens it.
2 – Take a look at all the processes listed. You'll see that they are all "labeled" quite nicely.
By the way, you can use the Chrome Task Manager to easily kill one or more of the active Chrome-related processes if it is "hung" or using too much memory or too many CPU cycles without having to terminate then entire program.
Simply click on the process you wish to kill, then click the End Process button located in the lower right-hand corner of the window.
I hope this helps Tammy. Good luck!
Update from Tammy:  Thanks Rick. Now I can breathe again! LOL
Bonus tip: This post explains why Google Chrome uses so much RAM!
---
Do you have a tech question of your own for Rick? Click here and send it in!
If you think your friends would like this post, I'd love you to share it! Thanks a bunch!