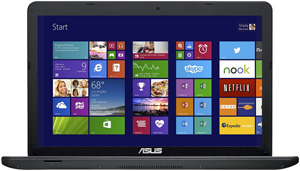 The low-cost Windows laptops just keep on coming, and in my opinion that's a great thing for all the consumers who want to buy a full-blown Windows laptop without spending a ton of cash.
I believe the ASUS 15.6″ Intel Dual Core Celeron 2.16 Ghz Laptop (#ad) is a good choice for anyone who doesn't plan to edit video or do any hardcore Photoshop work.
This machine won't win any awards for blazing speed and it doesn't come with a ton of storage options, but it does an outstanding job at most any web-based task such as checking email, watching Youtube videos, surfing the Internet, and using Facebook, Twitter and other social media websites.
Here is a quick run-down of the specs:  [Read more…]