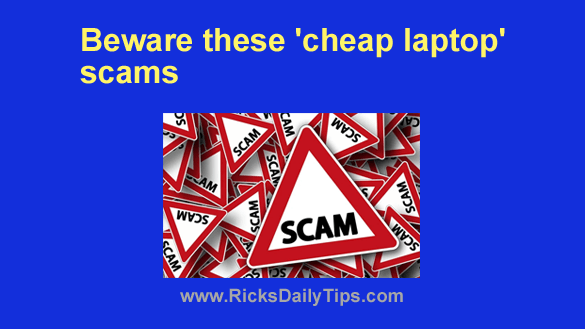 Now that the holiday season is upon us folks are looking for great deals on computers and other expensive items.
And with supply chain issues causing wide-spread shortages many Christmas shoppers are just hoping to find something to buy at any price.
Unfortunately, the scammers are ready and waiting to take advantage of this "perfect storm" situation.
This ad popped up in my newsfeed this morning and all it took was a quick glance for me to realize it's a scam:  [Read more…]