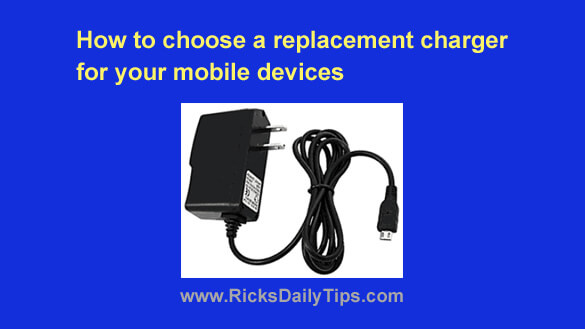 Note: The links in this post are affiliate links.
These days it seems like we're always needing to find a replacement charger for our phones because they're so easy to lose, and they "tear up" so often.
The next time you find yourself in need of a new charger, keep in mind that you have several options.