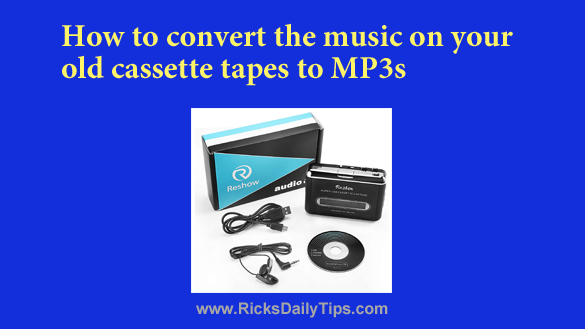 Note: The links in this post are affiliate links.
Do you have a stack of old cassette tapes that you never listen to anymore because you have moved on to the digital world?
If so, there's a very easy way to convert all of those great nostalgic songs to MP3s so you can listen to them on your smart phone, MP3 player, PC or Mac.
What's more, it'll only cost about what you'd pay for a good pizza.