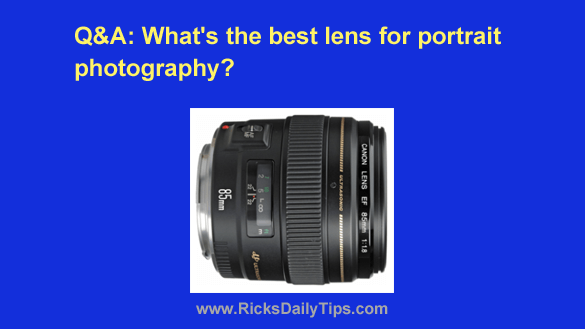 Note: The links in this post are affiliate links.
Question from Brandon:  I bought this Canon EOS Rebel T7 camera that came with a standard 18-55mm zoom lens.
I'm happy with that lens, but I think I'll need a different one before long.
I want to take up portrait photography and I've read that prime lenses are better than zoom lenses for that.
I was hoping you could recommend a really good portrait lens that'll work with my camera.  [Read more…]