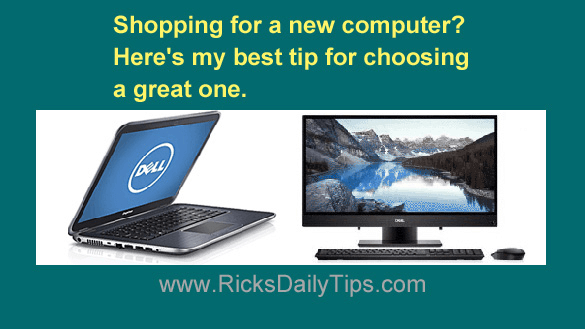 Note: The links in this post are affiliate links.
If you've been using computers for a good while, chances are you've had to replace one or two along the way.
If so, you know that shopping for a new PC can be about as bewildering as shopping for a new car.
And while it's always a lot of fun unpacking and setting up a new computer, you probably wonder if you made a good choice when picking it out.
Well I have a little tip that can help you feel better about your choice when it comes time to pick out a new computer. [Read more…]