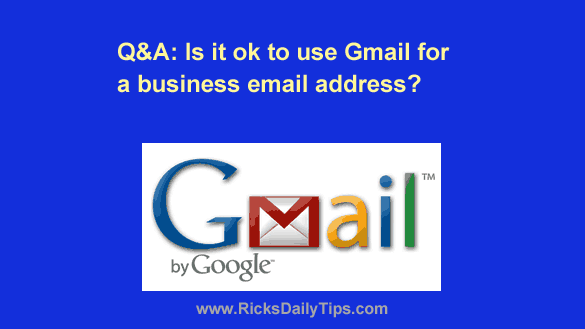 Question from Gabe:  I recently retired after a long career in public service and I'm planning to start a second career as a professional photographer.
I've already lined up a few shoots through word-of-mouth but I'm planning to put up a business page on Facebook and have some business cards printed to promote my photography services.
The question I have is do I need a private email address (something like [email protected] where example.com is my own domain name) or will a Gmail address suffice?