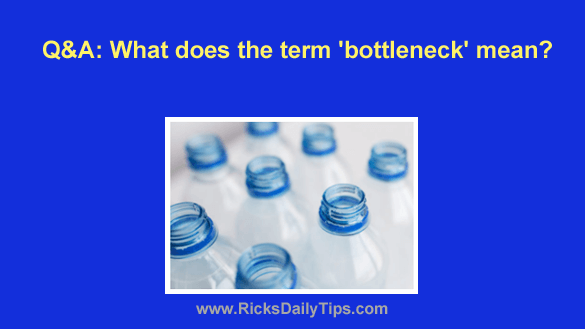 Question from Alvin:  I recently retired after working for the same construction company for 43 years.
Now I'd like to take up something new to occupy all this free time that I suddenly have to fill.
I've always wanted to learn about computers so I've started reading a few tech blogs, and RicksDailyTips is one of them (thanks to my brother Keith for recommending it).
I'm not tech savvy by any stretch (I hope to change that eventually) but I do believe I'm progressing ok for an older dude who still uses a flip phone.
There's a term that keeps popping up in the articles I read that I just can't seem to get my head around. Can you tell me what the word "bottleneck" means in regards to computers?
Rick's answer:  [Read more…]