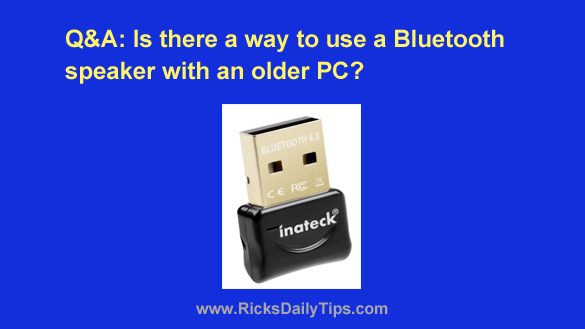 Click here to sign up for my free Rick's Tech Tips Newsletter!
---
Note: The links in this post are affiliate links.
Question from Cody P:  Hi Rick. I won a really nice Bluetooth speaker in a contest (it's almost $100 online). I'd like to use it with my desktop computer but it doesn't have Bluetooth.
Is there an easy and cheap way to connect a Bluetooth speaker to my computer? [Read more…]