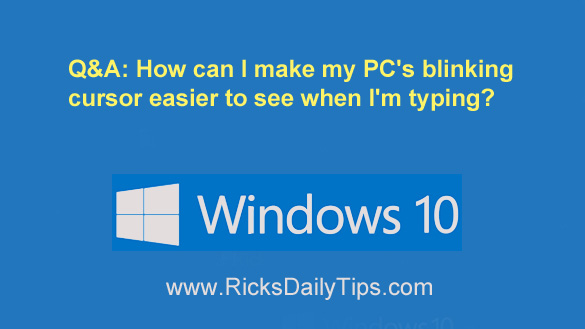 Question from Oliver G.:  I just replaced my old desktop computer with a brand new Dell laptop with Windows 10.
I like the new computer ok, but I'm having one problem that I hope you can help me solve.
Whenever I'm typing something into Notepad (and I use Notepad a LOT), I have a hard time seeing the blinking cursor.
Sadly, my eyes just aren't what they used to be. I guess that just goes with the territory when you're in your 70's.
Anyway, what I'd like to know is can I do anything to make the cursor bigger so that it'll be easier for this old geezer to see?
Rick's answer:   [Read more…]