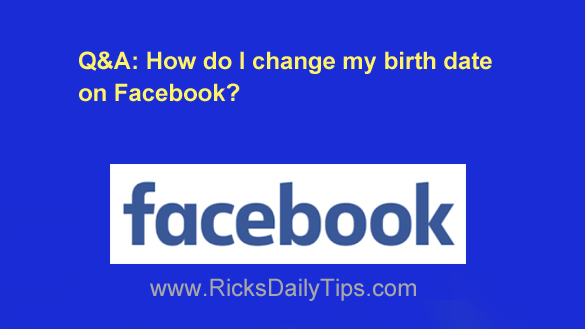 Click here to sign up for my free Rick's Tech Tips Newsletter!
---
Question from Mandy M:  Rick, I have a problem that's been bugging me for a long time.
When I joined Facebook I put in a fake birth date because I was too young to open an account at the time.
Now I want to change it to show my real birthday. How do I do that?
Rick's answer:  [Read more…]