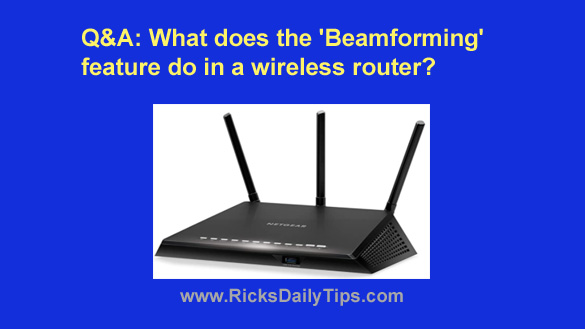 Note: The links in this post are affiliate links.
Question from Audrey:  I've been needing a new wireless router for a while now and I recently began shopping online for one.
I'm pretty tech-savvy and I thought I was fairly knowledgeable about routers but there's a term that I keep seeing that I'd never heard of before.