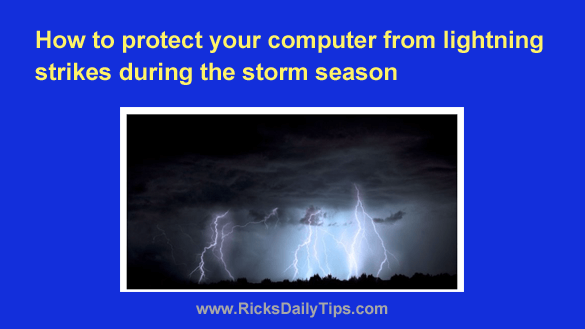 Like my tips?  Click here to sign up for my free Daily Tech Tips Newsletter and you'll never miss one!
---
Note: The links in this post are affiliate links.
As you probably know, spring is just around the corner.
And as always that means warmer weather and lots of beautiful spring flowers will soon be headed our way as well.
Unfortunately, the arrival of spring also brings with it the risk of severe electrical storms in most areas of the country.
There's really nothing you can do to keep the storms at bay, but there are several things you can do to ensure that a lightning strike doesn't damage your expensive computer equipment.
Here are a few tips for protecting your computer from lightning strikes: [Read more…]