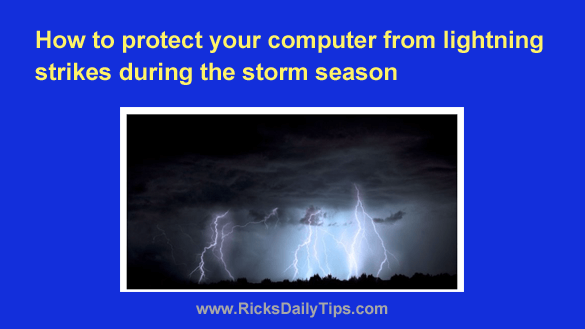 Note: The links in this post are affiliate links.
Well, summer is officially here, and that means the long, hot days to come will be spawning plenty of electrical storms.
There's really nothing you can do to keep the coming storms at bay, but there are several things you can do that would greatly reduce the risk of a lightning strike damaging your expensive computer equipment.
Here are a few tips for protecting your computer from lightning strikes: [Read more…]