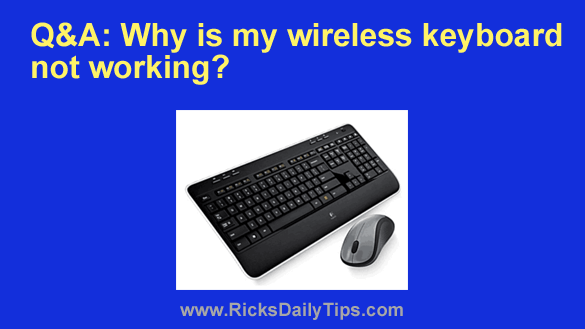 Question from Elliot:  About two years ago I bought a wireless keyboard/mouse combo to make it easier to use my laptop. I hate those trackpads and small keyboards!
I was typing an email this morning and all of a sudden the keyboard just stopped working. I figured the batteries needed to be replaced, but new ones didn't fix the problem.
The mouse still works fine and a wired keyboard I plugged in works too. I rebooted the laptop but that didn't help.
What do you think might be the problem? [Read more…]