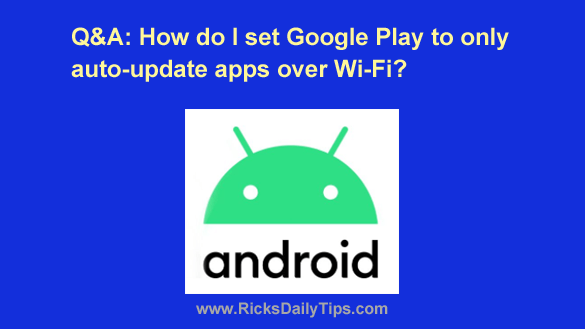 Question from Kara G.:  I have an Android phone that always auto-updates my apps over my cellular data connection without any warning.
The problem is I sometimes use up my data allotment before the month runs out.
I realize that downloading updates don't use up a lot of data, but they do use some, right?
How can I set my phone to only auto-update my apps when I'm connected to Wi-Fi?
Or if that's not possible can I just turn auto-update off completely?
Rick's answer:   [Read more…]