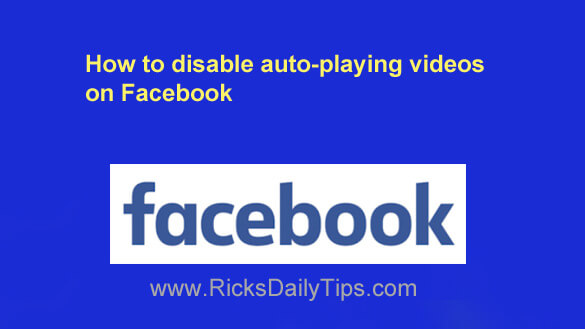 Have you noticed that the videos in your news feed start playing automatically as soon as they scroll into view?
Personally, I'm not all that fond of auto-playing videos. I'd much rather click the little arrow to manually play the videos I want to watch.
Truth be told, I don't watch many of them because they are often malicious and dangerous.
But that being said, I do watch them on very rare occasions if it's something that really interests me AND I completely trust the person or page that posted it.
If you feel the same way I do about auto-playing videos, it's very easy to disable that feature on Facebook. Just follow the directions below for the device you're using. [Read more…]