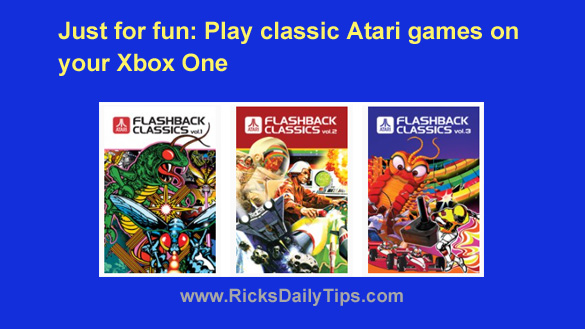 If you're old enough to remember all those awesome Atari games folks played back in the day, I have some good news…
You can play many of those classic Atari games on your Xbox One console! And unlike today's games, they won't cost you an arm and a leg either.
The Microsoft Store is currently offering three multi-game collections that include well over 100 of Atari's most popular classic games.
The first collection, Atari Flashback Classics Vol. 1, consists of 50 classic Atari games including ultra-popular titles such as "Combat", "Centipede", "Swordquest" and "Star Raiders".  [Read more…]