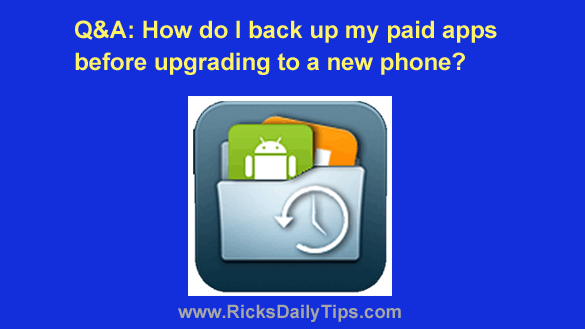 Question from Tabitha:  I've had my current Android phone for four years and I love it, but I finally decided it was time to upgrade to take advantage of newer technology.
I haven't decided on a new phone yet, but I know it'll definitely be an Android.
The problem is I have several paid apps that I don't want to lose when I switch phones.
How do I back up the apps from the old phone so that I can reinstall them on the new one?