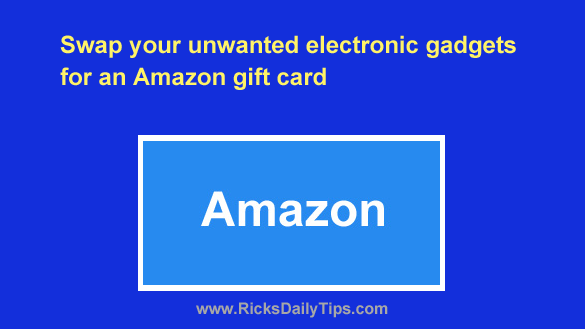 Note: The links in this post are affiliate links.
If you're like most people you could probably use a little extra money every now and then to buy someone a gift or something that you need yourself.
Well, Amazon has a great way to turn your unwanted electronic items into extra cash (in the form of a gift card) that you can spend for absolutely anything that Amazon sells.
It called the Amazon Trade-In Program, and it's great! [Read more…]