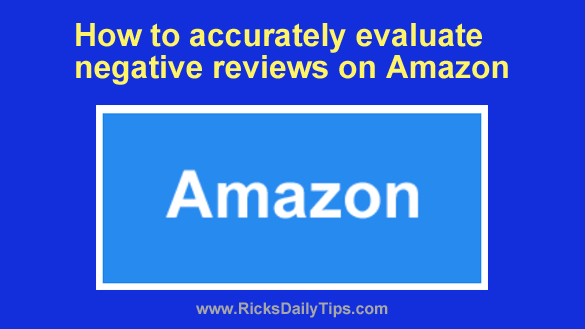 Regular readers of this blog know I frequently recommend various tech products that are available on Amazon for the reasons stated in this post.
Every now and then I'll receive an email from someone that reads something like this:
"You recommended [name of item] yesterday but you apparently neglected to read the reviews. A bunch of them are really bad!"
And yes, sure enough there will usually be some negative reviews for that item. After all, any item is subject to receiving negative reviews, regardless of its overall quality level.
And yes, some (or even most) of the negative reviews left for a particular item could well be warranted.
But here's the thing about negative reviews on Amazon: They often don't accurately reflect the actual quality of the item, for the following reasons:  [Read more…]