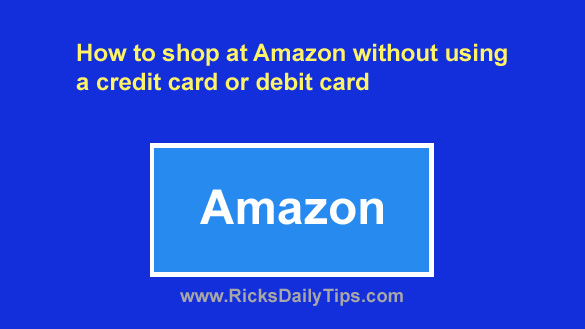 Note: The links in this post are affiliate links.
You probably know that Amazon is the world's largest online retailer.
You're also probably aware that you can often save money on your purchases due to Amazon's low prices and free shipping on many items.
It's true that Amazon is a great place to shop for the items you need, but many folks think they can't shop there because they don't have a credit card or debit card and they don't want to use their bank account online.
But truth be told, you actually can shop at Amazon without having to give them any credit/debit card or bank account information whatsoever!