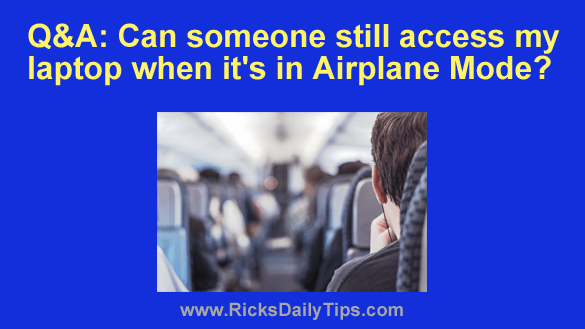 Question from Lawrence:  I'm getting ready to take my first trans-Atlantic flight in over 20 years to visit family in Italy.
I'm hoping to be able to use my laptop to play solitaire and Mahjongg while we're in the air to pass the time.
My concern is this: I've heard that hackers can break into a laptop via WiFi and I have info on there that I need to keep private.
I know my laptop has an Airplane Mode. If I turn it on will that prevent other passengers from being able to break into my laptop? [Read more…]