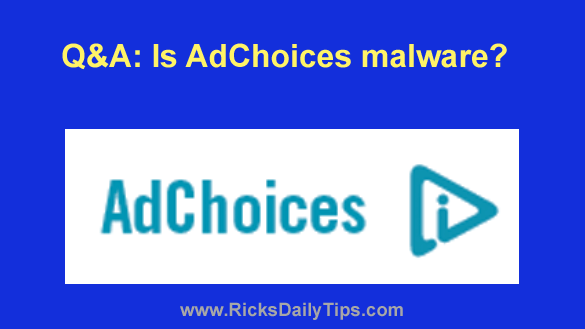 Question from Kenny:  This morning I noticed that my favorite website has started showing videos from something called AdChoices, and I find them really annoying.
They were never there before today so I'm wondering if they're supposed to be.
My question: Is AdChoices a malware infection? I've scanned my system with both Norton and Malwarebytes but they didn't find anything.
Rick's answer:   [Read more…]