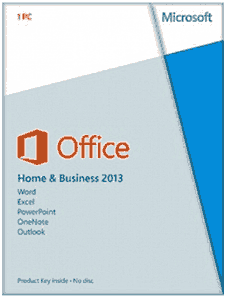 Question from Margo S.:  My husband gave me a Gateway desktop computer for Christmas to replace the ancient Dell that I use to run my pottery shop along with a boxed copy of Microsoft Office Home and Business 2013 to install on it.
On December 26 I unpacked the new PC and set it up, then installed Office on it. After using it for a couple of days I found out that it has a hardware issue and I'm going to have to return it.
I have a concern that I'm a little worried about. Since I have already installed Office on the new computer, will I still be able to install it on the replacement computer that I'll be getting too?
Rick's answer:   [Read more…]