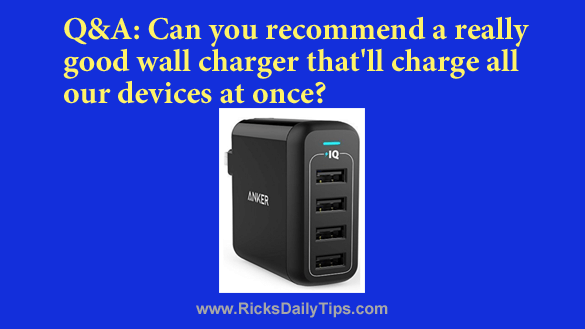 Note: The links in this post are affiliate links.
Question from Leonard:  Rick, I'm in the market for a wall charger that'll charge 4 devices at once, two of them being power-hungry tablets.
My wife and I travel together frequently on business, and we hate carrying 4 chargers along with us (actually, 6 counting the chargers for our laptops).
What we need to charge from this one charger are two iPads and two Samsung Galaxy smart phones. It would also help if the charger is as small as possible.
We'd also like to keep using our existing cables with Type-A USB connectors if at all possible. Which charger do you recommend?  [Read more…]