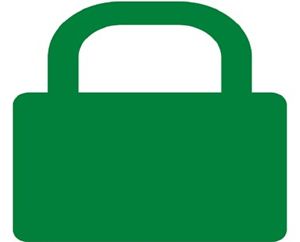 By now most bloggers know just how important it is to have their blogs secured by SSL/TLS encryption.
If you're a blogger and you haven't yet enabled SSL/TLS encryption on your own blog(s), this post explains why I recommend that you get it done ASAP.
If you have already taken the plunge and encrypted your blog(s), there's something you really need to know… 
Starting sometime in October 2018 both Google Chrome and Mozilla Firefox will no longer trust any legacy SSL/TLS certificates that were issued by Symantec. And I fully expect other browsers to quickly follow Chrome and Firefox's lead.
That means if you purchased your security certificate from Thawte, Geotrust, RapidSSL or any other reseller that sells Symantec certificates, your blog will soon start being designated as insecure and unsafe by both the Firefox and Chrome browsers.
Worse still, Apple devices running either iOS or MacOS will soon stop trusting Symantec-issued security certificates as well.
It all boils down to this: If you want to prevent your blog's traffic from taking a nosedive in October you'll need to replace its Symantec-issued security certificate with one that's trusted.
If you're unsure whether your blog's security certificate will be affected by this change, you can easily find out by following these steps:
1 – Visit your blog with either your Firefox or Chrome browser.
2 – Press the Ctrl+Shift+J key combination to display the browser console. If your blog's certificate will be affected by the upcoming change you'll see a notice to that affect displayed in the console window.
If you discover that blog's security certificate will indeed be affected, you have several options for replacing it:
1 – You can go the free route and install a certificate from Let's Encrypt.
Certificates from Let's Encrypt are completely free of charge, they're relatively easy to install and they renew automatically if you install them along with AutoSSL.
These free certificates are also trusted (and actually sponsored) by some of the biggest names in the tech world including Google, Facebook, Cisco and many others.
For what it's worth, all of my blogs (including this one) are secured with a free certificate from Let's Encrypt.
2 – You can get a free replacement certificate from Digicert.
3 – You can purchase a new certificate from a different company.
Bottom line: I strongly recommend that you check to see if your blog's SSL/TLS certificate is about to lose its trust with the major browsers. If it is, you'll need to replace it with a new trusted certificate ASAP.
Bonus tip #1: This post explains how I used "Let's Encrypt" and "AutoSSL" to enable SSL encryption on all of my blogs for free.
Bonus tip #2: Want to make sure you never miss one of my tips? Click here to join my Rick's Tech Tips Facebook Group!
---
Do you have a tech question of your own for Rick? Click here and send it in!
If you found this post useful, would you mind helping me out by sharing it? Just click one of the handy social media sharing buttons below.