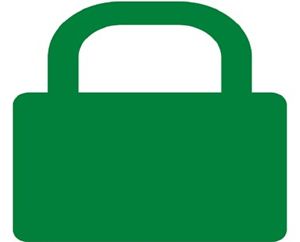 Is your blog encrypted with an SSL/TLS certificate? If it isn't, it really needs to be, and quick!
But that's a story for another day. This post is a warning about the security certificate that you could be using on your blog right now.
Google has announced that their Chrome browser will soon stop trusting certificates issued by Symantec and several Symantec-owned companies (Thawte, VeriSign, Equifax, GeoTrust, and RapidSSL).
In a nutshell, if your blog is secured by certificates that were issued by one of these companies your blog won't be displayed in the upcoming versions of the Chrome browser.
What's more, the other major browsers are expected to quickly follow Chrome's lead.
Instead of seeing your blog, your visitors will see this warning in Chrome (or something similar if they're using a different browser):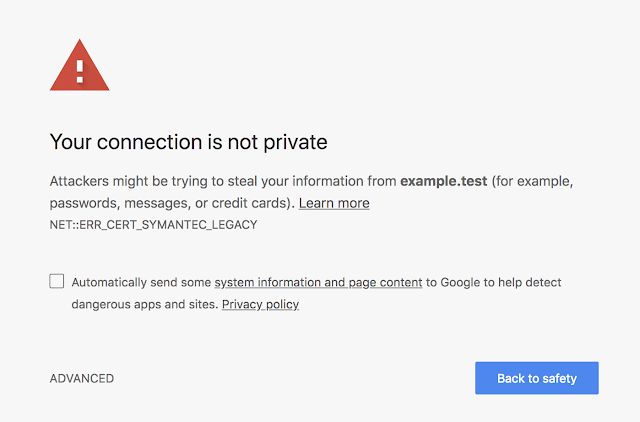 As you can see, this will be bad for sure. Not only will your visitors not see your blog, they'll also be told that it cannot be trusted.
Visitors will have the option of clicking the "Advanced" link and allowing the page to load anyway, but can you imagine how many of them will simply hit the "Back" button instead? My guess is all but a very few.
If you're unsure whether your blog's SSL/TLS certificate will be affected by this change, Symantec has provided this handy tool you can use to find out immediately.
Bottom line: If you want to prevent your blog's traffic from plunging to close to zero in the near future you MUST replace a certificate that was issued by one of the above mentioned companies with one from another company, ASAP.
Bonus tip #1: If your blog isn't already encrypted it's probably losing tons of potential visitors right at this very moment.
Luckily, you can enable SSL security on on your blog today, for free! Read this post to find out how.
Bonus tip #2: Want to make sure you never miss one of my tips? Click here to join my Rick's Tech Tips Facebook Group!
---
If you found this post useful, would you mind helping me out by sharing it? Just click one of the handy social media sharing buttons below.