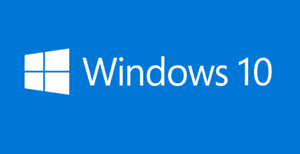 Question from Heather:  I recently bought a new laptop that has Windows 10 on it. One of the first things I did was download Chrome because that's my favorite browser.
Now every time I load Chrome a message pops up suggesting that I give Edge a try.
I don't want to use Edge because I like Chrome! How can I stop Windows from bugging me about switching to Edge?
Rick's answer:  I don't much care for those "suggestions" either Heather. Luckily, it's very easy to turn them off. Here's how:
1 – Click the Start button.
2 – Click the Settings icon (it looks like a "gear" or "cog").
3 – Click System.
4 – Click the Notifications and actions link over in the left-hand column.
5 – Toggle the "Get tips, tricks and suggestions as you use Windows" setting to Off.
6 – Close the Settings app.
That's all there is to it Heather. Windows shouldn't be giving you any more "suggestions" about trying the Edge browser.
Bonus tip #1: Windows 10 has a boatload of intrusive privacy issues that can be easily mitigated if you know where to look for the settings.
Unfortunately, those settings are scattered around the various corners of your Windows installation, forcing you to play detective and attempt to track down the ones you want to change.
Read this post to learn about a free utility that lets you change all of Windows 10's many privacy settings in one place.
Bonus tip #2: Want to make sure you never miss one of my tips? Click here to join my Rick's Tech Tips Facebook Group!
---
Would you like to ask Rick a tech question? If so, click here and send it in!
If you found this post useful, would you mind helping me out by sharing it? Just click one of the handy social media sharing buttons below. Thanks a bunch!